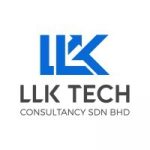 Overview
Sectors Others

Posted Jobs 0

SSM Registration No. 1313826-K
Company Description
We are a consultancy-based organization that specializes in providing advisory and consultancy services to tech start-ups around Southeast Asia. Our area of expertise includes business support functions such as HR, finance, IT, and marketing. To find out more about us, visit our website at https://llktechsolutions.com/
Back in 2018, we made our first step with a small team into this industry. Learning as we go, discovering new opportunities, and striving together as a team to build something we saw as an idea.
Today, we are privileged to connect with thousands of customers every day with exceptional products, supported by a team of over 70 customer-centric people. The organization has established a unique reputation in this industry with a customer base that is devoted to the company and its brand.
We currently have a market presence in Malaysia, Singapore, Brunei, Thailand, Philippines, Indonesia, Vietnam, and Cambodia. Our future plans include growing our market presence into other countries such as Taiwan, Myanmar, South Korea, and India. In line with this business growth, we are looking to recruit talented individuals that would help support our growing needs.