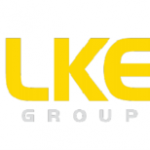 Overview
Sectors Others

Posted Jobs 0

SSM Registration No. 202001010226
Company Description
LKE Group Sdn Bhd is a the market leading and reputable agriculture developer in Malaysia, dedicated to promoting agriculture, improving the local economy, and preserving its heritage. Starting as a family-based business, we have accumulated three generations of knowledge and know-how. Our core operating segments comprise LKE Musang Queen, LKE Hydroponic Farm.
Our farms have fulfilled Malaysia Good Agricultural Practice (myGAP) requirement for crops. Our R&D centre is collaboration with Malaysia top-tier university towards scientific base solution to secure consistence yield productivity improvement with cost saving efficiency. We are also obtain Shariah Compliant certification on our financial product.
WE ARE …
A warm and loving corporation.
A place where you can change your destiny.
A place where you can buy your dream car and house.
A place that can help people multiply their prosperity.
A place where you can change your image temperaments.
A corporation that cares about your parents and your family.
A place where you can achieve a double harvest of spiritual wealth!
Come if you don't believe us!  We are awaiting you!