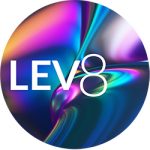 Overview
Sectors Health Care

Posted Jobs 0

SSM Registration No. 003409394-V
Company Description
LEV8 started in 2019 with programs and campaigns concerning issues on HIV & safer sex practices, youth sexual protection and empowerment, drug addiction, and more.
LEV8 Malaysia is an NGO that provides peer support and mental health support for youth, PLHIV, and drug addiction recovery.
LEV8 Recovery Centre is designed to support, educate, and empower key populations in Malaysia in areas concerning sexual and mental health. Within which, LEV8 plans to execute programs that addresses the issues of ChemSex addiction, mental health support for key populations and PLHIV, youth sexual empowerment, advocate training, community-based HIV/STI testing, PrEP uptake, and more.