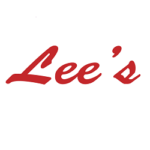 Overview
Sectors Others

Posted Jobs 0

SSM Registration No. 31737X
Company Description
OVERVIEW
Lee's Frozen Food, a leading player in the food distribution industry since 1962. Now Lee's are one of the largest food importer and distributor in the region with operations in Malaysia, Vietnam and Cambodia. We currently employ more than 500 employees with distribution across all major cities in these countries.
We pride ourselves by maintaining products and services of top quality while continuously offering the best products sourced from every continents of the world. At Lee's we do everything to make it easy for you. We are a company with the buying power to offer our customer consistently great quality and prices across a wide range of products.
With over 600 product lines, you can be sure we've got everything covered. Our experience with such a comprehensive range of products and industries ensures that we will know and understand your business and be best placed to offer advice and guidance should you required it.
We aim to add value wherever possible to the service we offer you, and not only meet your needs but exceed them from your very first order.
After all, that is our business and that is our world. We invite you to explore it.
OUR VISION & MISSION
To nourish the world and help everyone live better by offering high quality products at the most affordable prices.
GLOBAL NETWORK
Large supply chain network
International credibility and know how
Give you greater purchasing power with large quantity purchases regionally