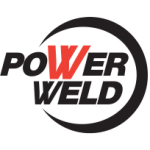 Overview
Sectors Manufacturing

Posted Jobs 0

SSM Registration No. 142031-X
Company Description
Leeden Powerweld Sdn Bhd is a subsidy of Singapore Company ( Leeden NOX ), specializing in manaufacturing of Welding Products. Three factories have been allocated in Ayer Keroh Industry Area,Malacca.
Leeden Powerweld's quality system has been endorsed with the ISO9001 certification.
Your trusted manafacturer for welding consumables, Leeden Powerweld is committed to further developing its range of products and service.