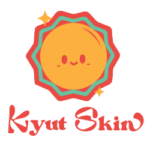 Overview
Sectors Sales / Marketing

Posted Jobs 3

SSM Registration No. 003254693-T
Company Description
We are the Good Skin, Good life company. Kyut Skin is the First Malaysian sunscreen stick (sunstick) brand with Broad Spectrum Protection. Kyut Skin is all about easy, enjoyable, high performance Skincare, that is safe and infused with Skin-Loving Benefits to make your routine as easy as A,B,C!
Kyut Skin was created with the thought in mind to give everyone better options for their daily Skincare and Sun protection needs! Kyut Skin aims to be the true "game-changers" for pretty much everyone who refused, confused or hated to apply skincare and sunscreen.
Kyut Skin believes in the power of quality skincare and sunscreen infused with Skin-loving benefits for a healthy skin provides a healthier and happier life. A product that provides proper skin care and  sun protection in helping to shield and moisturizes the skin. Healthy skin can enhance one's confidence and help various age groups to protect their skin.
We are pushing the boundaries of exploring new ways and techniques to enhance one's skin health and sun protection. We focus on emphasizing the importance of consistency in doing your skincare routine in an enjoyable way to protect the skin from any damages.
Active Jobs From Kyut Skin