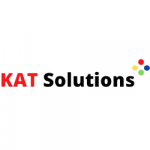 Overview
Sectors Software / Information System

Posted Jobs 0

SSM Registration No. 953381-U
Company Description
KAT Solutions is a leading IT company that specializes in advanced distribution management systems for industries such as telecommunications and fast moving consumer goods. With over 25 years of experience as a distribution operator ourselves, we have a deep understanding of the challenges faced by our clients and are able to provide solutions that are tailored to their specific needs.
Our flagship product, KATSys 8, has been developed in-house and has been iterated more than 8 times over the past 20 years. This makes it one of the most advanced and sophisticated distribution management systems on the market.
We are proud to partner with industry leaders such as SAP and Microsoft, which allows us to offer our clients the latest and most advanced solutions available.
We are currently expanding our business within the ASEAN region and beyond, and are committed to becoming the top provider of advanced distribution management systems. With our expertise, experience, and dedication to excellence, we are confident in our ability to achieve this goal.