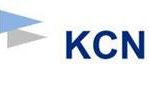 Overview
Sectors Accounting / Finance

Posted Jobs 0

SSM Registration No. AF 0922
Company Description
With over 30 years of experience, KC Chia & Noor (KCN), Chartered Accountants is one of the leading firms of chartered accountants, tax specialists and business advisers in the region.
​Our clients benefit from our proactive,  supportive, insightful and commercially inclined approach.
KCN offers proactive and supportive advice, insightful and specialist knowledge, and commercially inclined approach to help clients attain their goals.
KCN Tax Services is the firm's dedicated tax practice, brings together a group of tax professionals whose aim is to ensure personal and business clients minimise their tax liabilities, both now and in the future.
​KCN Corporate Advisory is the firm's independent business consultancy arm and provides a holistic approach to the management of client's corporate affairs to help achieve their individual needs and aspirations.
KCN Corporate Finance is a specialist team of accountants, tax and financial advisers who are well versed in, and have a successful track record for, completing transactions and deals for our clients. The core of our work relates to the buying, selling and restructuring of businesses,public listing locally and abroad, and raising finance where necessary.
Our clients' success comes about through:
​

A personalised and partner or director led approach to client affairs
The timely,lean and efficient way in which we work
Understanding client's individual goals and needs
Specialist knowledge of the sectors in which our clients operate
Providing proactive advice and support to help our clients attain their goals
Providing insightful advice and ideas on cost saving and paying less tax
Helping clients to cut through red tape so as to free their time and effort
With offices in Kuala Lumpur, KL Cheras, Melaka and Kluang, Johor, KCN is an Approved Training Employer of several professional bodies such as ACCA and ICAEW.