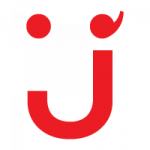 Overview
Sectors Software / Information System

Posted Jobs 0

SSM Registration No. 200301016066 (618486-X)
Company Description
JurisTech (Juris Technologies) is a leading Malaysian-based fintech company, specialising in enterprise-class software solutions for banks, financial institutions, and telecommunications companies in Malaysia, Southeast Asia, and beyond.
Founded amidst the 1997 Asian financial crisis, JurisTech provides software solutions for artificial intelligence (AI), conversational chatbots, digital customer onboarding, loan origination, credit scoring, loan documentation, litigation and debt collections. They have been working with banks and financial institutions (FI) to revolutionise the way financial transactions are made. Their solutions have enabled banks and FIs to transform digitally, providing better customer experience/journey and most importantly, achieve their business goals.
JurisTech hires a lot of fresh graduates without any IT background. They want to expose more graduates to the tech scene and not be rigid to only hire those from the industry. They are interested to upskill talents from various industries, investing in personal growth and career development. One of the ways they nurture their culture is by practising their GECO core values, Growing Heroes, Making Excellence Happen, Customer First, and Opening Up.
Excited to create amazing software solutions, build and enrich lives, JurisTech has set its vision to become the best credit management solutions provider in the world!