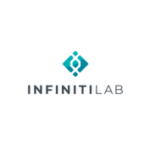 Overview
Sectors Software / Information System

Posted Jobs 2

SSM Registration No. 201101022423
Company Description
WHO IS INFINITILAB?
InfinitiLab was founded in 2011 by a group of award-winning developers with a mission to become a leading Malaysian AI company. 
Our main line of business is customised software solutions. While developing cutting-edge software solutions for businesses, we are also inventing data analytics and AI products that cater to the evolving needs of the market.
We have a track record of working on several challenging projects with companies from startups, enterprise-level organisations to Fortune Global 500 companies. 
A delighted customer is our pride and joy. We are committed to delivering high-quality software solutions and making a difference through our work. Our DNA is to focus on customer results and to exceed our client's expectations. 
OUR CULTURES
We are a medium sized team of 20+ people working radically to create an impact in the Software and Artificial Intelligence industry. 
We like to keep our team small. It provides you with a real sense of belonging, and everyone joining us directly impacts the direction and success of InfinitiLab. 
We are also building a company culture that empowers people to do their best work. We embrace the new way of working by measuring results, not the total hours you work. At our core, we are a remote-first company that values flexibility, autonomy, and work-life balance. 
Do you ever wonder how it feels to work in an open and friendly environment with no real distinction between the boss and who is not? That is the culture we are trying to embrace. Your role is integral to the team, and you will be able to enjoy the responsibility. 
Active Jobs From InfinitiLab Sdn. Bhd.