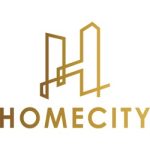 Overview
Sectors Sales / Marketing

Posted Jobs 0

SSM Registration No. 202101017813(1418113-D)
Company Description
HOMECITY Real Estate is a well-established property marketing company, and our head office is located in Sri Petaling, Kuala Lumpur. Through the years, we've proven time and again that we are fully capable of delivering our side of the bargain and making a positive impact on our clients and partners. Our dedication and tenacity have put us on the industry map as one of the most outstanding agencies around. Our glowing track record can be something worth taking partners and services of our customers and proceeding to deliver the reprise. What sets us apart from the rest is capturing the needs of the choir. Our founder, Eric Wang, who works closely with the management team, consists of highly talented individuals with a cumulative experience of more than 15 years in the real estate industry.
In 2022, Home City was honored to be awarded the 2022 SME100 as Malaysia's Top Fast Growth Enterprise Award, and recently, in 2023, it was awarded the Golden Bull Award as an Emerging SME Winner.
All these awards are based on the growth rate of the enterprise and focus on the practical ability, sustainability, and vision of the enterprise as evaluation considerations. In the year after its establishment,
Homecity has become a real estate company with prominent achievements and rapid growth, so it was affirmed and awarded by the organizer. In order to be able to respond to the fast-paced modern business model, the Homecity team has made 100% efforts, combined with selfless dedication and firm belief among the teams, in exchange for today's achievements! Today's accomplishments have reflected our efforts, but the future is endless.