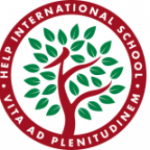 Overview
Sectors Education / Training

Posted Jobs 0

SSM Registration No. 802643A
Company Description
The HELP International School is part of the HELP International Corporation Berhad (HELP Group), the investment holding company for its various businesses, which are primarily in the field of education.
A Rich History of Academic Excellence
In the past 30 years, the HELP Education Group has helped students attain success and meaning in life by providing them with a world-class education. Hundreds of our graduates have secured scholarships at world-class universities like Oxford, Cambridge, Harvard, MIT, Princeton, Chicago, UCLA, University College London, Imperial College (London), London School of Economics, Nottingham UK and the Australian National University. HELP International School (HIS) continues this fine tradition of excellence and has quickly established itself as one of the fastest-growing international schools in Malaysia
Developing Lifelong Learners:
Within the context of our rapidly changing world, HELP International School firmly believes that it is critically important that each student possess the mindset, and develop a capacity for Lifelong Learning. We are very mindful that part of our task, as parents and educators, is to prepare our young people for jobs that likely do not yet exist, using technologies that haven't yet been invented, to solve problems and pursue opportunities that we still don't yet know about.
Whether pursuing personal interests and passions or chasing professional ambitions, a lifelong learning mindset equips students to achieve personal fulfillment and satisfaction.
HELP International School is currently looking for qualified applicants who share our philosophy of education and our passion for working with children and youth.
For more details, check us out at www.his.edu.my