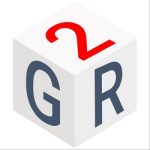 Overview
Sectors Software / Information System

Posted Jobs 1

SSM Registration No. 1343639-A
Company Description
We are a Malaysian B2B-oriented e-commerce that empowers small local
retailers and businesses to buy Fast Moving Consumer Goods (FMCG)
products in bulk under great prices.
We are also a company under DagangHalal (https://daganghalal.com/), with
a mission to export Halal-based products globally.
DagangHalal itself is contracted by MATRADE, or Malaysia's External
Trade Development Corporation (Our Malaysian government agency) where
our sole duties is to help increase exports (GDP) and in turn, build the
pillars of our economy further.
Active Jobs From GTrade Technology Sdn Bhd