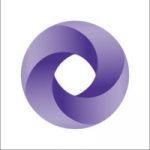 Overview
Sectors Accounting / Finance

Posted Jobs 2

SSM Registration No. LLP0022494-LCA
Company Description
Grant Thornton Malaysia PLT is a member firm of Grant Thornton International Ltd (GTIL). We have progressed expeditiously in every aspect ever since our establishment in 1974. Our firm provides assurance, tax, public listing, corporate finance, restructuring and other specialist services to public listed and private companies. With offices in Kuala Lumpur, Penang, Johor Bahru, Kuantan and Cambodia, and over 850 people, we have invaluable local expertise support by global reach.
Grant Thornton is one of the world's leading organisations of independent assurance, tax and advisory firms. These firms help dynamic organisations unlock their potential for growth by providing meaningful, forward-looking advice. Proactive teams, led by approachable partners in these firms, use insights, experience and instinct to understand complex issues for privately owned, publicly listed and public sector clients and help them to find solutions. With over 60,000 Grant Thornton people, in over 130 countries, are focused on making a difference to clients, colleagues and the communities in which we live and work.
Grant Thornton is one of the 50 "World's Most Attractive Global Employers" for four consecutive years, 2015-2018 awarded by Universum. Grant Thornton was also named 'Employer of the Year' by the International Accounting Bulletin for 2017. This is the result of our strategic drive, global leadership, and remarkable growth around the world and we understand that these awards reflect not only our strength as a global organisation, but as a collection of member firms who are all dedicated to the highest level of client service.
Active Jobs From Grant Thornton Malaysia PLT