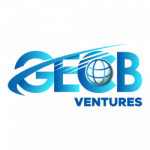 Overview
Sectors Education / Training

Posted Jobs 0

SSM Registration No. 1350111-M
Company Description
Overview
A truly Malaysian-based SME and startup consulting group. We guide our clients through the ideation of top-notch business plans, cost-effective marketing strategies, and convincing business proposals to effectively grow their business.
What we do
We advise CEOs, entrepreneurs, and business owners across a wide range of industries in major Asian countries on their corporate strategies, business opportunities, and marketing roadmaps.

We are a Malaysian-based management consulting firm that inspires and support entrepreneurs and business owners by leveraging our passion for brand, content, and product marketing for guaranteed accelerated growth.
Our Service
– SME/Startup Business Plan Consultancy
– One on One Business Coaching
– Project Management and Monitoring
– Marketing and Strategy Planning
– Business Structure Advisory
– Research and Development