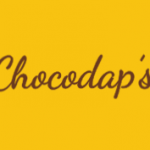 Overview
Sectors Others

Posted Jobs 0

SSM Registration No. 1306298-P
Company Description
Chocodap's started in 2015 under FS UMMAH ENTERPRISE. Business rapidly growth as in 2017 as we reach our first million sales annually. In 2019, company upgrade to FS MEGA WORLD SDN BHD which currently the biggest chocolate seller via online medium.
In 2020, Chocodap's successfully sold approximately 300 tons of chocolate through online.
Currently, we are proud to have almost 50,000 distributors in Malaysia including Singapore and Brunei and the numbers are growing every day. More than 100 new distributors register every day. Most of our distributors are mainly housewife and workers who has low income or person who have a high commitment. 
Through our training, systems and logistic system, we are able to help them to generate abundance of income. We are now located in two places which our warehouse in Ampang and Seremban to support our logistic. 
Currently, we are assisted by 40 dedicated employees to run the company's affairs. At the same time, all employees have the same vision to bring the company to the next level.
"Chocodap's", means "Coklat Sedap" is very well accepted through country. The building blocks of our business is to provide training to our distributor through dedication of worker. In order for them to understand faster in the art of selling chocolate through online medium. 
We believe, people come to be our distributor because they believe we can help them success especially in term of income resources. Together with this intention, we hope giving impact to the society. 
Together we fly soar to the world