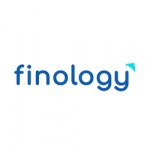 Overview
Sectors Software / Information System

Posted Jobs 0

SSM Registration No. 919215-U
Company Description
Finology is a Fintech company established in 2017 and based out of Kuala Lumpur Malaysia. Our mission is to enable seamless access to financial products for everyone.In this day and age, getting a financial product should be a seamless experience. Except, it really isn't.So, we make it happen for a wide variety of products, one step at a time, using

A) Our technology AND

B) Our ready market reach

We started in 2017 by absorbing and reinventing Loanstreet.com.my from a lead gen portal into one that could provide approvals from banks within 10 minutes. Today Loanstreet receives upwards of 800,000 visits and thousands of product enquiries every month.

In 2018, we activated instant home loan approvals for the real estate industry via our mortgage pre-approval gateway platform Loanplus. By the end of 2019, Loanplus processed home loan pre-approval requests totaling more than RM1.4b.

In 2019 we became the first in Malaysia to offer online renewals of motorcycle insurance and road tax. Then we noticed many B40 motorcyclists would ask if we could accept cash. Knowing this, we enabled renewal of motor insurances and road taxes on 250 cash deposit eKiosks throughout Malaysia. In fact, we've enabled seamless access on many 3rd party platforms via our APIs and technology since 2017, including brand names such as iProperty, MyEG and Mudah.

Today, we hold patents in 2 countries, and have clients in 4 countries where we continue to make a difference to the lives of millions of people.