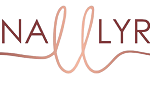 Overview
Sectors Others

Posted Jobs 0

SSM Registration No. 1364607-M
Company Description
Faisha International SDN. BHD. (1364607-M) is a company that carries the
LunaLyra brand which supplies quality and halal beauty and health products
that have been on the market since January 2020.
Today, Faisha International has 2 major products that have been successfully
sold in the market of 120,000 units within two years and has tens of
thousands of user testimonials throughout Malaysia and Singapore.
We also created a platform for our team to bulid and growth in this business
career by boosting knowledge, strategies, skill and mindset to the best.