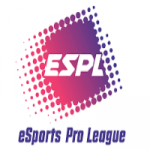 Overview
Sectors Games

Posted Jobs 0

SSM Registration No. 202101020171
Company Description
Back in early 2019 our founders, who were executives in esports, gaming and media, realized that esports globally focused only on the professional circuits. Nobody did anything meaningful to facilitate amateur esports tournaments. Our founders saw a need to democratize esports and champion competition for grassroot gamers.
It was out of this idea that Esports Players League (ESPL) was born. After months of hard work and preparation, ESPL was set up and incorporated in Singapore with a mission to run a global amateur esports tournament network from the onset.
ESPL relentlessly built and launched an international footprint across more than 9 countries in its initial phase, co- vering Southeast Asia and Latin America. To bring the best of expertise and knowledge into its fold, ESPL works with strategic in-country organizations via a partnership model. This allows the ESPL network to expand rapidly internationally.
ESPL's main proposition is its ability to organize esports tournaments via its proprietary online tournament platform. This has proven to be an important attribute that has allowed ESPL to continue to operate and flourish amidst the global lockdown situation due to the COVID-19 pandemic.
The march to battle has begun. The war horn has called. It is a call to battle for the democratization of esports.
This call is to be answered by us, and by gamers, brands and organizations worldwide. Esports is not just for the elite, it is for everybody.
We have some way to go but the victory shall be worthy for all. Heed the call. Join us.