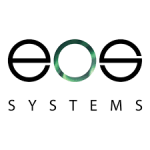 Overview
Sectors Software / Information System

Posted Jobs 0

SSM Registration No. 588608-A
Company Description
A go-to resource for retailers that want to boost sales and customer experience
Founded in 2017, EOS Systems (588608-A) is a BNM-approved Fin-Tech company appointed as the official Master Merchant Acquirer for one of the reputable banks in Malaysia.
We help enterprises such as e.g. retails, service, F&B, beauty, hospitality, transportation, food truck, and pop-up stores to grow their sales and boost customer loyalty.
Product:
EMV bank card terminals (Product intro video)
Online payment gateway
e-wallet payment service
Point-of-Sales (POS) solution
Payment hardware and software solutions
Customized omnichannel integration service
Retail marketing services
If you are passionate about building the next gen retail technology and secured payment solutions, come and take a closer look at us.