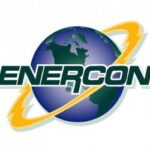 Overview
Sectors Engineering / Robotics / Automation

Posted Jobs 0

SSM Registration No. 1324604-V
Company Description
Enercon Asia Pte Ltd (formerly known as Enercon Systems International LLC) was established in 1994 as the Far East hub to provide power controls solutions to power system companies around the Asia Continent.
Enercon provides total Energy and Power controls solution. From Design to equipment supply ranging from Low to Medium Voltage switchgear, Controls and SCADA systems, and with new products being introduced and developed such as energy audit, energy analytics and renewable energy to power system companies around the Asia Continent. We have more than 3000 projects and has exported to more than 20 countries to date.
As a market leader in power generation control solutions and switchgears, Enercon is dedicated to ensuring that reliable, safe and efficient power is available when it is needed most.
Branch Offices and Representative Offices
Humble beginnings with only a handful of employees, Enercon now have over 60 employees all over Asia and is ISO 9001:2015 certified. Enercon have offices in Singapore, Bangladesh, Malaysia, Indonesia, Philippines and Pakistan. Coupled with representative offices in Ho Chi Minh (Vietnam) and Dubai (United Arab Emirates). Enercon's presence in these countries is to bring unwavering commitment that makes the customers success a top priority.