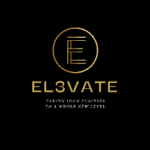 Overview
Sectors Sales / Marketing

Posted Jobs 0

SSM Registration No. JM0979707-K
Company Description
Welcome to El3vate, a leading digital marketing agency that helps businesses of
all sizes to achieve their online marketing goals. Our team of experienced
professionals has been providing top-notch digital marketing services, and we
take pride in delivering exceptional results for our clients.
At El3vate, we work closely with our clients to understand their business
objectives and develop a digital marketing strategy that is tailored to their needs.
Our team of experts is committed to staying up-to-date with the latest trends,
techniques and algorithms in digital marketing, ensuring that our clients receive
the most effective and cutting-edge solutions.
We are dedicated to delivering measurable results, providing excellent customer
service and we are confident that we can help your business succeed in the digital
world.