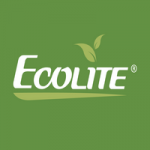 Overview
Sectors Manufacturing

Posted Jobs 0

SSM Registration No. 563395U
Company Description
Our Services
Above being a manufacturer and distributor of our own house brand Ecolite, OEM, ODM, ingredient trading and sourcing for herbs, and marketing other nature inspired
products are part of what we do. The manufacturing processes for OEM and ODM are carried out within our own manufacturing facility that is compliant with GMP, HACCP, MESTI, VHM and Halal certification. Our facility is equipped with cutting-edge equipment, strict quality control with regular inspection by trusted third parties, efficient warehouse and logistics to ensure the best of quality and services.
Quality & Reliability
We are really cautious about what goes through the mouth. And that is the reason why we are highly committed to intense certification processes to ensure that our products are worth buying. Our own manufacturing plant is compliant with GMP, HACCP, MeSTI, VHM and Halal certification programmes for food safety and peace of mind. All products are faithfully tested and checked to ensure accredited standards are attained at all times. Moreover, we strictly monitor every step of the supply chain from our carefully selected manufacturers and suppliers and from our own plant to preserve the goodness from farm to table.