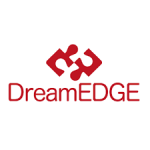 Overview
Sectors Research & Development

Posted Jobs 0

SSM Registration No. 767453-U
Company Description
From a humble beginning in 2007 with the hiring of three engineers housed in a shop office space, DreamEDGE has since relocated its operations to its R&D Digital Design Centre located on level 16 of iTech Tower, Cyberjaya. Additionally, DreamEDGE has other presence Additive Manufacturing & Prototyping Centre at AutoVille Cyberjaya, an Innovation & Technology Centre located within SIRIM, Bukit Jalil, a Digital Engineering Design Centre in Taiping, Perak as well as an R&D office located at Shibuya, Tokyo Japan.
Headquartered in Cyberjaya, DreamEDGE is one of the premier engineering services solution providers offering value added digital engineering services to various clients that cuts across industry verticals such as automotive, heavy industries, rail, electronics, energy, defence, precision equipment and tooling design.
We pride ourselves as one of the product of the look east policy programme and ever since our establishment we've been inculcating the Japanese working culture towards all of our employees. DreamEDGE is also honoured to be one of the selected participants of the Entry Point Projects (EPP) under Business Services: National Key Economic Area (NKEA) for EPP5 – "To grow large pure play engineering services" with the mandate to develop Malaysian engineers under the Economic Transformation Programme (ETP).
Considered as a Tier 1 company which has grown to a more than 100 engineers operation, DreamEDGE has been successful in securing a significant number of contracts in the areas of design as well as other research and development works from multinational corporation and companies alike based in Japan, United Kingdom, Austria, Brazil, Saudi Arabia, United Arab Emirates which establishes the confidence in our capabilities. These contracts can be in the form of projects that can vary from a few thousand Malaysian Ringgit for small scale engineering deliverables to millions of ringgit for turnkey projects e.g. new vehicle development, which involves design, prototype development and developing the systems for mass production.
DreamEDGE is ever passionate to further propel the advancement of our local engineering services sector to thrive and grow in line with our aspiration to position Malaysia as a world class engineering services hub of the region.