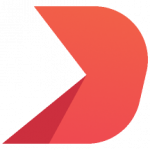 Overview
Sectors Software / Information System

Posted Jobs 0

SSM Registration No. 650294-V
Company Description
Deriv Services Sdn Bhd is the operational headquarters in
Cyberjaya for Deriv.com, a pioneer in online trading.
Focused on customer-centric solutions, we aspire to be the
world's leading online trading service provider.
Our offices in Ipoh and Melaka tap into the talent pools of
high-potential university graduates in these cities. These
offices offer shared services to Deriv Group companies
worldwide, focusing mainly on client support services,
payment processing, and accounting.
The scale and complexity of our mission require smart,
talented, and dedicated people who are up for a challenge to
make online trading on the world's financial markets
accessible to anyone.