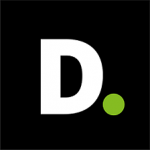 Overview
Sectors Others

Posted Jobs 0
Company Description
Deloitte Consulting in Southeast Asia is part of one of the fastest growing consulting practices globally. Backed by our vast global network, we collectively bring worldclass innovation and unmatched capabilities to prepare our talent for the future, help them stay relevant and be at the forefront of the profession.At Deloitte, our people are connected through one door, allowing them to access the biggest opportunities across Asia Pacific and the globe.
Our focus is to make an impact that matters and help our people achieve their career aspirations by
supporting them in learning and development, mobility, innovation, and well-being goals.
Whatever your aspirations, we offer a highly inclusive, collaborative and friendly workplace to accelerate your ambitions and unleash your full career potential.
Open that one door to the future and define your career with Deloitte now! Your best future starts with us.