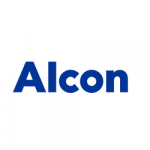 Overview
Sectors Manufacturing

Posted Jobs 0

SSM Registration No. 711414-W
Company Description
Alcon Johor also known as CIBA Vision Johor Sdn. Bhd., located in Pelabuhan Tanjung Pelepas (PTP) Johor, was founded in 2005. The site is mandated to be the center of excellence for Double Sided Molding contact lens manufacturing platform for the entire Alcon globally.
Our passionate and talented associates focus solely on producing high quality sterile, world renowned, AIR OPTIX® soft contact lenses, for correction of refractive errors and/or for use as bandage lenses for more than hundred countries worldwide.
In Alcon Johor, we aspire to lead the world in innovating life-changing vision products because when people see brilliantly, they live brilliantly.