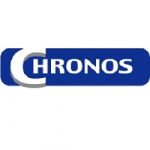 Overview
Sectors Software / Information System

Posted Jobs 0

SSM Registration No. 200201014132
Company Description
Chronos is a leading solution provider for the Energy, Utilities, Manufacturing and Logistics industries in South East Asia. Since 2002, the company has built its core expertise around meeting the most important and demanding information technology needs of these industries. A stable team of experienced software engineers and industry specialists deliver software solutions that enable true efficiency and measurable ROI.
Chronos, we pride ourselves as an employer with equal opportunity, with our leading position in providing solution for key industries, we will offer our employees with ample of opportunity to grow in all aspects including the following:
Knowledge – we believe in using latest technology and exploring new viable technology to provide the best available solutions to our customer as well as needed, we will arrange enablement sessions for our team to grow in knowledge for both technology and business domain.
Financial – we have an intuitive program to reward our team for a job done well.
Functional – we believe in develop an employee with all-rounded technical competencies.