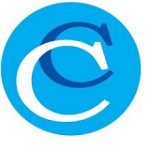 Overview
Sectors Accounting / Finance

Posted Jobs 0
Company Description
We are one of the largest local accounting firms in Malaysia, a position we achieved through our strong business strategies and human resource. Our mission is to provide a one stop professional centre for the business communities as we adopt a philosophy of a total approach to the needs of our clients.
We now have a total of 10 local and 6 international offices and aim to expand our network in line with the vision to serve the ASIAN region by 2015. We have more than 15 professional business services.
We are looking to build leaders in our firm thru emphasis in leadership development and opportunities to grow a career and business with the Group.
Please visit our website at www.chengco.com.my for more information on our company.