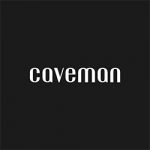 Overview
Sectors Others

Posted Jobs 1

SSM Registration No. 1225194-W
Company Description
Caveman Group is made up of a talented youthful team with a passion for digital marketing. We have a very strong desire to develop solutions to help business owners to excel and grow their businesses in the digital world. Countless brainstorming sessions have led us to find solutions to various digital marketing challenges We have the best strategy to boost your Digital Marketing presence.
With an effective online marketing campaign by Caveman Group, there would be a significant increase in your online enquiries, sales and also ROIs. Through the use of our Digital Marketing services, we have helped many clients to build and enhance their online presence and online sales conversion strategy Our years of experience in digital marketing have prepared us to provide the most successful digital marketing campaigns for our clients from different industries.
We specialize in digital marketing services such as Social Media Advertising, Pay Per Click Advertising (PPC), Search Engine Optimization (SEO), Web Design & Development and Graphic Design.
Whatever you are trying to achieve with your digital transformation objectives – scale-up your businesses, better customer engagement, adapt to market, innovation or sustainability – Caveman has a toolbox with complementary skills and experience to become a vital part of your team to execute.
Active Jobs From Caveman Group Sdn Bhd