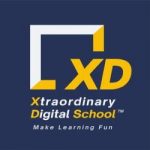 Overview
Sectors Education / Training

Posted Jobs 0

SSM Registration No. LLP0005833-LGN
Company Description
XD's mission is neither to revolutionise education nor to compete with established educational institutions. Instead, what we offer is a complimentary space where anyone and everyone, from age 9 upwards, can learn and thrive.
Founded in 2016 as the media production studio of the sports-based non-profit organisation Care2Run, XD's goal is to make learning accessible to children and adults, including those with learning and developmental challenges.
To achieve this, we have structured our programme modules to be adaptive and student-focused. We also employ gamified classrooms and individualised student support.
XD currently has two arms — XD School and XD Studio.
XD School is our main learning platform, which engages expert facilitators and offers exclusive programmes on digital media. We also support the pursuit of micro-credentials from top learning platforms, such as Coursera.
XD Studio, meanwhile, is a practical space for students to hone skills acquired via our digital programmes.