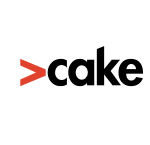 Overview
Sectors Sales / Marketing

Posted Jobs 0

SSM Registration No. 477499-K
Company Description
Cake Experiential Communications is an experiential marketing, communications, and consulting agency, specialized in developing personalized brand experiences that engage audiences with an authentic message through meaningful, relevant and innovative ways.
As a pioneer in experiential marketing in the region, we invite game-changers to join our young, exciting and innovative agency on our mission to create great branded experiences that influence people and enrich their lives.
At Cake, we are at the forefront of brand marketing that allow us to engage with people with personal experiences and cutting edge technology.
You will be collaborating with our passionate team of creative, digital, events, activation and marketing people to produce creative and strategic solutions for our clients, which include global brand leaders in the FMCG, lifestyle, automobile and airline industry.
Let's create amazing experiences, together.