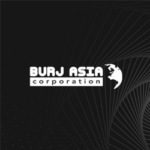 Overview
Sectors Software / Information System

Posted Jobs 0

SSM Registration No. 874882-M
Company Description
Company Background
Burj Asia Corporation (M) Sdn. Bhd., was incorporated in 2009 and is a wholly-owned Bumiputra company specializing in back-end operational solution and mobile application development with clientele across Government and Private sector.
We earned our MSC Malaysia Status in 2013 and had since moved to Cyberjaya as main office with another branch office located in Subang Jaya.
It is our vision at Burj Asia to continuously present high quality solutions suitable for any market.
As an IT solutions company, we combine world-class infrastructure with advanced practices to remove inefficiencies and increase core competencies of our client's business operations. We strategically elevate the performance of any organization be it private or public sector in Asia in measurable ways for the benefit of everyone connected to your enterprise.
Our end-to-end IT solution includes integrated IT managed services, increased employee productivity, optimized system performance and measurable infrastructure ROI.
Find out more: https://www.burjasia.com