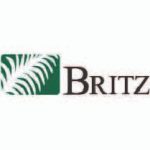 Overview
Sectors Others

Posted Jobs 0

SSM Registration No. 626443-X
Company Description
We aspire to enrich lives with renewable materials
Britz traces its roots to the founding of its associate company Integrated Fortune in 1992.
We have since expanded worldwide with regional offices in Asia, the Middle East and Europe. An export orientated business, we work with more than 100 suppliers and customers in our global network. We are headquartered in Melaka, Malaysia, and have manufacturing bases in Malaysia and Indonesia.
With more than 20 years of expertise, Britz is a total oleochemical solution provider that is committed to helping companies grow. We have a young and passionate team with global presence in over 50 countries.
We create, formulate and distribute various base and functional chemicals for our focus markets: oleochemicals, oil & fats, animal nutrition, wax, home & personal care, and food – with an advocacy for sustainable living, technical excellence, reliability and innovation in the products we create.
From rubber, plastics, cooking oils, chocolates and ice cream to candles, animal feed, home care, paints, crayons and personal care items, our products are found in almost every aspect of daily life and used in the production of commercial and industrial goods.
As a total oleochemical solutions provider, the services we offer also include technical support, market analysis, just-in-time delivery, customised formulations, repackaging, relabelling and inventory management for both suppliers and customers.