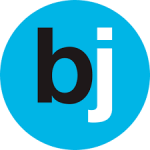 Overview
Sectors Software / Information System

Posted Jobs 0

SSM Registration No. 201501024086
Company Description
We are Bonsey Jaden
We're digital brand architects. Our vision is to help brands be powerful, relevant and a leading force in the world.
We build #PowerBrands
For us, brand building is not just about navigating the digital world, it's about empowering brands and unlocking their ability to shape the world we live in. Empowered brands are boldly authentic and confident, with a strong conviction in the value they bring to their customers. When it comes to trends, they lead, not follow. They stay true and timeless to their mission and identity. We call these brands #powerbrands.
How we help brands be bold and authentic
Our multi-channel and round-the clock digital world has shifted power from businesses to customers. It is easy to lose our identity in a world that constantly demands adaptability, connectivity, relevance and customer-centricity. From social media and programmatic ads to interactive surfaces, can brand experiences stay authentic while being adaptive to changing needs, trends and fads? Do brands have to be everything to everyone on every channel?Just because you can doesn't mean you should!A strong and purposeful brand is deliberate and discerning in its choice of channel, platform, content and partners. This is where we come in.We speak up for brands and help them be strategic in crafting experiences that shape the world of their customers. We do this by helping brands bridge authenticity and relevance, connecting brand identity with the ever evolving consumer behavior.Our goal is to help brands deliver experiences that are boldly authentic in a world where change is constant.