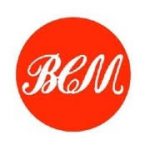 Overview
Sectors Manufacturing

Posted Jobs 0

SSM Registration No. 273972-P
Company Description
Who We Are & What We Stand For
ATTITUDE and INTEGRITY It will make or break a home…a government, or a company. Since our inception in 1994, we have come to grasp these values like no other. We've evolved to think of quality in terms of integrity. Today, when BCM talks about quality, we are not merely talking about the quality of our products and services, but also about the quality of our relationships, of our communications and of our promises to you. Our tradition, our record, and our current position with our customers qualify us to make this claim.
As you browse through the pages of this website, you'll learn that we are a visionary company. We never believed in restrictions, instead we embraced challenges. Because of this, BCM today is well on its way towards earning our first USD100 million in annual revenue, from where we stood at USD2 million 2 years after start up. In those years, we restructured and re-engineered to better serve our customers, making them captive to our service and quality. Our object is not to satisfy the customer but to delight them.
We are recognizably diverse in our ethnic backgrounds, not merely because of the absence of discrimination; more fundamentally, it is the powerful presence of a sense of teamwork and community, one that is unique to BCM.
We have no doubt that the secret to BCM's success comes from our values: Quality,Service, Integrity, Performance, Delivery, Leadership, Innovation, Independence, and the Team. These make up the unchanging, moral and ethical compass of our organization. These are the foundation of this company.