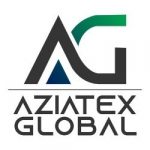 Overview
Sectors Others

Posted Jobs 0

SSM Registration No. 1070429-M
Company Description
Aziatex Global Sdn Bhd is leading management company that provide services of administration,
human resources & finance division. We established in Cheras, Kuala Lumpur in 2018, holding
commercial registration no 1234567-W with the Suruhanjaya Syarikat Malaysia (SSM).
Started our business in Kuantan, Pahang, and in 3 years we are now managing Fourteen (14) beauty
salons across West Malaysia and growing. We have helped our client to gain a total of more than 1
million worth of revenue annually with a constant improvement to increase their profit significantly
As we established, the company secured and consolidated a diversified shareholding portfolio. The
holding now plays an active role in stimulating and guiding the development of its constituent
companies.
Focused investment is caried out directly or via subsidiaries across a wide range of industries
including Spa, Beauty Centre, real estate and medical. The company has a long-term investment
perspective and prefer to grow organically through acquisitions in field where the management has
significant experience.