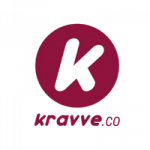 Overview
Sectors Others

Posted Jobs 0

SSM Registration No. 1272521-U
Company Description
𝗛𝗲𝗿𝗲'𝘀 𝗼𝘂𝗿 𝘀𝘁𝗼𝗿𝘆.
.
You might be wondering… what is this "Kravve" company that is hiring now. .
.
You see, to you and maybe a lot more people out there, "Kravve" is probably just a new word that you learn today.
.
To our customers, it could mean that this is a place to find handmade food & groceries from their favourite local moms and pops.
.
To our sellers, it could mean this is a place for them to make a living selling products from home.
.
But to me, Kravve has been my entire life for the past 3 years.
.
It is a vision that I've spent 100 hours per week, 7 days a week, for the past 3 years hopefully one day it could realise its potential.
.
Kravve is a Saas Enabled Marketplace with a mission to 𝗵𝗲𝗹𝗽 𝗹𝗼𝗰𝗮𝗹 𝗺𝗼𝗺𝘀 𝗮𝗻𝗱 𝗽𝗼𝗽𝘀 𝘁𝗼 𝗺𝗮𝗸𝗲 𝗮 𝗹𝗶𝘃𝗶𝗻𝗴 selling handmade food and groceries from home.
.
𝗜𝗺𝗮𝗴𝗶𝗻𝗲 𝗮 𝗳𝘂𝘁𝘂𝗿𝗲 𝘄𝗵𝗲𝗿𝗲 𝗴𝗲𝘁𝘁𝗶𝗻𝗴 𝗮 𝟵-𝟱 𝗷𝗼𝗯 𝗶𝘀 𝗻𝗼𝘁 𝘁𝗵𝗲 𝗼𝗻𝗹𝘆 𝘄𝗮𝘆 𝘁𝗼 𝘀𝘂𝗿𝘃𝗶𝘃𝗲.
.
𝗔𝗻𝗱 𝘁𝗵𝗮𝘁 𝘀𝗲𝗹𝗹𝗶𝗻𝗴 𝗳𝗼𝗼𝗱 𝗳𝗿𝗼𝗺 𝗵𝗼𝗺𝗲 𝗯𝗲𝗰𝗼𝗺𝗲𝘀 𝗮 𝗿𝗲𝗮𝗹𝗶𝘀𝘁𝗶𝗰 𝘄𝗮𝘆 𝘁𝗼 𝗺𝗮𝗸𝗲 𝗮 𝗳𝘂𝗹𝗹-𝘁𝗶𝗺𝗲 𝗶𝗻𝗰𝗼𝗺𝗲.
.
𝗪𝗲 𝘄𝗮𝗻𝘁 𝘁𝗼 𝗲𝗻𝗮𝗯𝗹𝗲 𝗲𝘃𝗲𝗿𝘆𝗱𝗮𝘆 𝗽𝗲𝗼𝗽𝗹𝗲 𝗮𝗿𝗼𝘂𝗻𝗱 𝘂𝘀 𝘁𝗼 𝗯𝗲 𝗮𝗯𝗹𝗲 𝘁𝗼 𝗱𝗼 𝘁𝗵𝗮𝘁.
.
𝗔𝗻𝗱 𝘁𝗵𝗮𝘁'𝘀 𝘄𝗵𝗮𝘁 𝗞𝗿𝗮𝘃𝘃𝗲 𝗶𝘀 𝗮𝗹𝗹 𝗮𝗯𝗼𝘂𝘁.
.
𝗧𝗛𝗘 𝗜𝗡𝗦𝗣𝗜𝗥𝗔𝗧𝗜𝗢𝗡
.
It all started because I don't come from a wealthy family.
.
I still recall it was just a normal Sunday, I was sitting on the dining table casually chatting with my mum.
.
You know, mum being mum, she was proudly telling me how proud she was that everyone, the relatives, our neighbours who she has given her homemade pumpkin jam to loved it. I can still recall her excitement in her eyes when she told me this.
.
Having started a few companies prior to this, I know when "people love the products" it would mean there's a chance that people would want to buy her products.
.
That's where I had an idea, why don't she sell this online and make some money, so we can make a side income for the family.
.
Long story short, we didn't make it.
.
Selling food from home is a freaking tough process.
.
Making a full time income from this is even tougher.
.
There simply isn't a platform that enables small players like my mom to succeed selling her food products.
.
𝗢𝗨𝗥 𝗛𝗨𝗠𝗕𝗟𝗘 𝗕𝗘𝗚𝗜𝗡𝗡𝗜𝗡𝗚
.
That's why we started Kravve – to make it easier for local moms and pops to sell handmade food & groceries from home.
.
Back then when we started, we had nothing.
.
All we had was just one IKEA table that I have gotten for free from a friend of mine, a laptop, and a whole lot of passion believing that we could change the world.
.
My co-founders and I left our decent-paying corporate job and embarked on this unknown journey.
.
And I still recall for the first 6-12 months, we were just taking an RM500 salary.
.
If you ask me, I'd say days were tough. But looking back now, I am glad that we did it!
.
Today, I can't be prouder to tell you that 𝗞𝗿𝗮𝘃𝘃𝗲 𝗶𝘀 𝗼𝗻𝗲 𝗼𝗳 𝗠𝗮𝗹𝗮𝘆𝘀𝗶𝗮'𝘀 𝗹𝗮𝗿𝗴𝗲𝘀𝘁 𝗽𝗹𝗮𝘁𝗳𝗼𝗿𝗺 for local moms and pops to make a living from selling handmade food & groceries they make at home.
—-
Join us in a meaningful career, knowing that every second spent on your work is directly contributing to empowering local moms and pops to make a living from home selling food & groceries.
.
Kravve exists to create a world where anyone can connect through food-sharing, providing food products that is local, authentic, diverse, inclusive and sustainable.
.
Kravve uniquely leverages technology to economically empower millions of people around the world to unlock and monetize their skills, passions and talents to become culinary entrepreneurs.
.
We are guided by five principles: customer obsession rather than competitor focus, passion for invention, commitment to operational excellence, long-term thinking and impact focus.
.
Kravve is also a national finalist for ASEAN Rice Bowl Startup Award in the Best Food Tech Startup Category.
.
We are featured on more than 20 online and offline media, including BFM, The Edge TV, Vulcan Post, Discover KL, World of Buzz, Oriental Daily, CLEO, Digital News Asia, and many more.