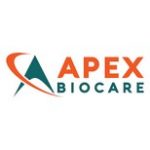 Overview
Sectors Health Care

Posted Jobs 0

SSM Registration No. 1190751H
Company Description
Manufacture of basic pharmaceutical products and pharmaceutical preparations
10-50 employees
Johor Bahru

Apex Biocare Sdn Bhd was established in June 2016, specializing in the production of health supplements. We understands that improved health  contributes to a higher quality of life. We design and distribute the purest and most bioavailable nutritional supplements to meet the needs of health care professionals and nutritionally aware individuals. 

We strive to offer low prices for the highest-quality products.  Our unique formulas contain superior-quality, ultra-pure source materials, and incorporate the latest scientific research to deliver  enhanced health benefits.