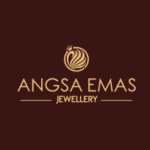 Overview
Sectors Sales / Marketing

Posted Jobs 0

SSM Registration No. 201601027762
Company Description
Time have changed and so has the jewellery industry.
Becoming the first Shariah Compliant certified jewellery company in Malaysia, Angsa Emas Jewellery is honored to comply with general conditions of sale and purchase, conditions for gold as a ribawi items and halal method of payment. Founded in 2016 with a hands-on, energetic learn and incredible group of diverse talents led by Dato Zulhimi Mukhtar and Datin Normadora Mohd Nor,the business goal was to fill the space between large network giants and local shops.
Being well verse in the art of jewellery business , Angsa Emas Jewellery focus on modern, minimalize and exclusive jewellery design. Angsa Emas Jewellery's success achievement is also due to constant innovation and exploring undiscovered exquisite design while maintaning quality standard. Realising that product made from silver and platinum had been popular in global jewellery industry, Angsa Emas Jewellery took the opportunity to bring modern design to the Malaysian market with the use of 22 karat.
With the image of classy and outstanding brand, Angsa Emas Jewellery thrive to deliver high exclusivity of jewellery to fly high across the world.