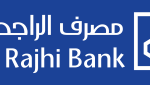 Overview
Sectors Banking

Posted Jobs 0

SSM Registration No. 719057-X
Company Description
At Al Rajhi Bank Malaysia (ARBM), we believe that the one thing that holds the world together as people of different nationalities, races and cultures is values. Values define us, unite us, and garner trust from those we serve.
ARBM continuously endeavors to expand its suite of products and services to meet the financial needs of its customers, delivering innovative Shariah compliant financial solutions across retail, corporate, treasury and investment segments. Since 2021, ARBM has set its ambition in becoming the #1 Islamic innovation bank in Malaysia.
ARBM, a wholly owned subsidiary of the world's largest Islamic Bank, Al Rajhi Bank Kingdom of Saudi Arabia (KSA) was locally incorporated in October 2006. Following its official launch in 2007, ARBM became the first Arab bank to start its operation in South East Asia, as part of a Shariah compliant banking group that is instrumental in bridging the gap between modern financial demands and intrinsic values, whilst spearheading numerous industry standards and development. Today, ARBM operates through a distribution network of 13 branches nationwide.