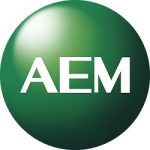 Overview
Sectors Engineering / Robotics / Automation

Posted Jobs 0

SSM Registration No. 342459-V
Company Description
AEM is a global leader offering application specific intelligent system test and handling solutions for semiconductor and electronics companies serving advanced computing, 5G and AI markets.
By focusing on advanced manufacturing solutions for high-volume, high-growth products, we've developed valuable and long-term partnerships with our customers, keeping AEM on the forefront of manufacturing innovation worldwide.
Based in Singapore, we serve our customers 24/7 and across the entire manufacturing lifecycle using our network of factories and field support locations worldwide.