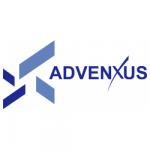 Overview
Sectors Engineering / Robotics / Automation

Posted Jobs 4

SSM Registration No. 1015380-A
Company Description
We are a Malaysia-based engineering service company established in 2012 providing cost-effective turnkey solutions and services to the electronics & electrical, semiconductor and manufacturing industries. We are in the business of system integration and known as system integrator (SI) in the industry.
Our core businesses are in the provision of following solutions and services:
System Integration Service– We provide turnkey solutions and system integration service for applications such as automated test, embedded control, condition monitoring, test and measurement, data acquisition, industrial automation and Internet of Things.
Software Development Service– We provide software development service for system integration based on NI LabVIEW graphical software platform and industrial PLC programming.
Product Design Service– We provide customized product design service for embedded system, IoT device and PLC-based system, involving printed circuit board design and embedded software development.
Training – We provide in-house and public technical training courses on NI LabVIEW software and other customized LabVIEW training classes
Active Jobs From Advenxus Solutions Sdn. Bhd.