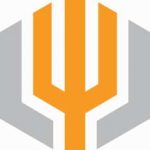 Overview
Sectors Software / Information System

Posted Jobs 0

SSM Registration No. 201301043363
Company Description
Across Verticals is a boutique security consulting firm that specializes in holistic, deeply technical and end to end security advisory services based on industry best practices and our consulting experience in several global organizations. The company was established by leading industry recognized information security professionals who have extensive security consulting experience within government and commercial customers in the Australasia region.
Our core competencies and skills include all technical aspects of computer system security, application security, software development and software programming security, security awareness, Risk management services, penetration testing and vulnerability analysis of inter-connected systems/networks. Across Verticals team has performed numerous network and application penetration tests, standards and regulatory compliance reviews, established security governance and implemented security solutions.
Our team has hands on system administration, software development, solution architecture and implementation backgrounds which giving us a wealth of technical knowledge to help secure the computer systems of our customers. We understand the time and effort needed to implement our recommendations, and that a security policy is more than a paper plan – we know how to enforce and implement what's on the paper. In addition, we take a holistic perspective focusing on not only the policies desired, the realities of the regulatory environment, maturity of processes, existing controls in place, threat scenarios, threat environment and the tools available in the market today; but how all of those components can be integrated smoothly.
Across Verticals is unique from other consulting companies as we take a holistic view of security issues and are able to relate that to the infrastructure and software development life cycle as well as security governance. We are rightfully positioned as a trusted advisor as we provide end to end, business aligned consulting that focuses on understanding root cause to implement preventive controls to avoid recurrence of issues. The big-picture factor allows us to map a technical issue (a symptom) to a root cause and align security to business thereby enabling our customers to be on top of security curve.