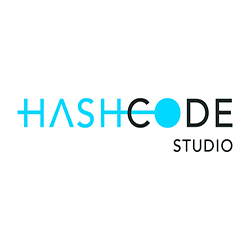 Job Detail
Career Level Entry-level

Experience Less Than 1 Year

Qualifications Bachelor Degree
Job Description
What we'd like to see in you:
Positive attitude, passionate on collaborative teamwork, excel at interpersonal skills.
Highly accountable and has good attention to detail
Willingness to pick up new programming languages and new frameworks when required
Adaptable to change, able to pivot and find alternate solutions, demonstrated capability in meeting new challenges.
Good problem-solving skills, able to navigate unexpected situations or conditions.
Critical observer-thinker, bringing fresh perspective and offer intuitive solutions and ideas.
Demonstrated leadership skills in driving teamwork excellence, conflict resolution.
Have strong passion in software, system and application development.
Passionate in games and gaming industry.
Take ownership of the projects you work on and contribute ideas to make the project a success.
Your job functions:
Write and maintain code outlined in technical instructions and specifications for systems and applications.
Revising, debugging, or enhancing existing programs to increase operating efficiency or adapt to new requirements
Develop system that align to good UX practice.
Identifying and communicating technical problems, processes and solutions.
Peer review and pair program with team member to ensure quality and security compliance
Requirements:
Candidate must possess at least a Professional Certificate, Advanced / Higher / Graduate Diploma, Degree, Advanced Degree in Engineering or Information Technology field.
At least 1 year of solid web programming experience
Required Skill(s): HTML, CSS, JavaScript, Bootstrap, Google Material, Responsive Design, Frontend Design, Web Standards, Modern Apps, CSS Frameworks such as SASS
Strong ability to turn interactive web design to code
Experience in Angular
Experience in Git
Fluent in English
Excellent written and verbal communication skills.
Knowledge and experience in DApps and Web3 is a big plus.
Passionate in gaming industry.
How this career benefits you:
Career progression available due to the expansion of the company
Laptop provided
Opportunity to work on product targeting global audience
Required skills