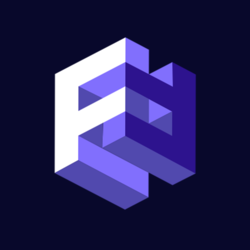 Job Detail
Experience Fresh

Qualifications Diploma
Job Description
Job Description: Hardware Technician Intern
Frontier, based in Malacca, Malaysia, is seeking a highly motivated and experienced Hardware Technician to join our team. As a Hardware Technician, you will be responsible for ensuring that our cutting-edge technology hardware products are tended to with the highest quality of care and maintained to ensure optimal performance.
Main Responsibilities:
1) Assemble, configure, test and maintain hardware components for our products
2) Identify and troubleshoot hardware issues, and perform necessary repairs
3) Conduct quality control tests to ensure all products meet the required standards
4) Develop and maintain technical documentation, including assembly instructions and schematics
5) Collaborate with other teams, including software developers and designers, to develop new products and improve existing ones
6) Assist with inventory management and procurement of necessary hardware components
Requirements:
1) Diploma or degree in Electrical/Electronics Engineering or a related field
2) Strong knowledge of computer hardware and troubleshooting techniques
3) Familiarity with soldering tools preferred
4) Excellent problem-solving and analytical skills
5) Strong communication and collaboration skills
6) Able to work independently as well as in a team environment
7) Willingness to learn and adapt to new technologies
Benefits:
1) Competitive salary package
2) Opportunity to work with cutting-edge technology and be part of a dynamic team for full-time employment
3) Professional development and training opportunities
4) Work-life balance initiatives 
About the Company:
Frontier is a technology hardware company that specializes in developing cutting-edge products for the tech industry. Our team of experts is dedicated to pushing the boundaries of what's possible in the hardware space, and we're committed to providing our customers with the most innovative and high-quality products available. We believe that our success comes from our team members' hard work, dedication, and passion for technology. Join us on this exciting journey and help us shape the future of technology.