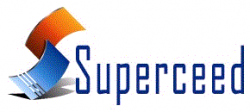 Job Detail
Career Level Entry-level

Experience Fresh

Qualifications Bachelor Degree
Job Description
Job Description:
As a Full-Time Developer specializing in Stable Diffusion, you will be responsible for creating lifelike virtual humans to enhance the virtual experiences in e-commerce and virtual presentations. You will work closely with a team of skilled professionals and researchers to innovate and push the boundaries of virtual human technology.
Key Responsibilities:
Virtual Human Development: Use Stable Diffusion techniques and other state-of-the-art methods to create highly realistic and interactive virtual humans.
Algorithm Development: Contribute to the research and development of novel algorithms, models, and tools for virtual human generation.
Optimization: Continuously improve the efficiency and quality of virtual human creation processes, ensuring optimal performance.
Collaboration: Collaborate with cross-functional teams, including 3D artists, designers, and software engineers, to integrate virtual humans into e-commerce platforms and virtual presentations.
Testing and Quality Assurance: Conduct rigorous testing and quality assurance to ensure that virtual humans meet high standards of realism and interactivity.
Documentation: Maintain detailed documentation of your work, including code, algorithms, and best practices.
Research: Stay updated on the latest advancements in Stable Diffusion and virtual human technology, and apply new findings to enhance our development processes.
Requirements:
Bachelor's or Master's degree in Computer Science, Computer Vision, Machine Learning, or a related field. A Ph.D. is a plus.
Proven experience in developing virtual humans using Stable Diffusion, Generative Adversarial Networks (GANs), or similar techniques.
Proficiency in programming languages like Python and familiarity with deep learning frameworks such as PyTorch or TensorFlow.
Strong problem-solving skills and the ability to work on cutting-edge research projects.
Excellent communication and teamwork skills to collaborate effectively with multidisciplinary teams.
A passion for pushing the boundaries of technology and a strong desire to create highly realistic virtual humans.
Ability to adapt and learn quickly in a dynamic and innovative environment.
Portfolio or examples of past projects demonstrating your expertise in virtual human creation (if available).
Preferred Qualifications:
Experience with 3D modeling, animation, or computer graphics.
Publications or contributions to the field of Stable Diffusion or virtual human development.
Knowledge of real-time graphics and rendering technologies.
Benefits:
Competitive salary.
Flexible work environment, including the option to work remotely.
Health insurance.
Professional development opportunities.
A collaborative and innovative work culture.
The opportunity to work on cutting-edge technology and make a significant impact in the virtual human creation field.
If you are a passionate developer with a strong background in Stable Diffusion and a desire to shape the future of virtual humans in e-commerce and virtual presentations, we encourage you to apply for this exciting opportunity. Join our team and be part of a forward-thinking company dedicated to creating immersive and lifelike virtual experiences.
Required skills