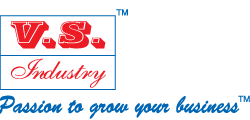 Job Detail
Career Level Entry-level

Experience Fresh

Qualifications Bachelor Degree
Job Description
Job Requirements:
Required skill(s): Experience in Injection Molding/ Assembly/ Quality/ Shipping/ Warehouse will be added advantage.
Able to handle and prioritize multiple tasks simultaneously in a fast paced manufacturing environment.
Basic skill for Microsoft Office(Word, Excel, Power point).
At least 2 year(s) of working experience in the related field is required for this position.
Applicant must will to work on rolling shift.
Applicants must be willing to work in SENAI.
Job Responsibilities:
Successful candidates will be offered a full-time permanent job under V.S. Industry Berhad.
Candidates will be assigned under Warehouse / Shipping/ Production/ Quality department that related to education and working experience background..
1. Warehouse Supervisor
Handle incoming and outgoing material.
Update store material moving operation, stock card, or any record been assign for inquiry and monitor the availability of the material.
Report to superior for any material damage or abnormal found at the work place.
Responsibility on material inventory, shortage (Physical vs System ) and maintain system accuracy.
Ensure material preparation according to the production plan.
2. Shipping Supervisor
Co-ordinate with production of part code, serial number are tally with tag received.
Update finish stock level and confirm container loading process.
Ensure practice of FIFO stock arrangement.
Monitoring container in/ out schedule.
Ensure empty container checking before un-stuffing cargo.
Prepare draft of shipment details, provide shipment list, guidance storekeeper of stuffing process.
3. Production Supervisor
Planning, leading, organizing, and take corrective action on daily detective and output performance.
Conduct meeting with subordinate fix the quality, productivity and improvement activities for production line.
Ensure production run smoothly according to schedule plan and meet production schedule.
Summary daily production and detective issue and then report to the superior for the necessary action.
Monitor and maintain good 5S practice and production all the time.
4. Quality Supervisor
Conduct daily department compliance report.
Planning and leading IPQC on daily inspection guidance.
Assist the engineering team for any products and department improvement.
Ensure production running follow procedure and systematic.