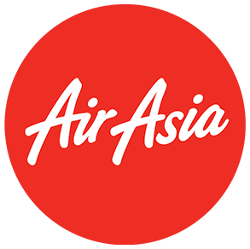 Job Detail
Career Level Entry-level

Experience Fresh

Qualifications Diploma
Job Description
What is IKHLAS?
IKHLAS, a brand new line of business under airasia Digital that aims to support Muslim communities around the world by providing unparalleled access to faith-based practices. This includes religious obligations such as Sadaqah, Umrah, Qurban, Aqiqah, and Shariah-compliant lifestyle choices. We are also on a mission to provide affordable, accessible, and trustworthy products to the community through Muslim-friendly travel and Halal commerce.
Our team is growing fast and we are looking to hire great software engineers to be the builders of a unique, innovative, and disruptive platform for the Muslim market. If you're looking to create an outlasting impact through your work, IKHLAS is the platform for you.
About You
Degree in Computer Science or a related technical field or equivalent practical experience
You are great in Data Structure & Algorithms, general aptitude, and problem-solving
Good academic records
You have a deep respect for the challenges associated with operating a large-scale system in production, and your designs and implementations reflect that understanding
You have a great attitude and can adapt to change. You stay calm, poised and maintain your great sense of humor even in the face of big challenges
Knowledge of Java/Go/Dart is a plus
You have a good understanding of building modern single-page applications in Javascript MVC frameworks and UI libraries such as React or Vue. You are all about keeping up with best practices, blogs, and SMEs
You've interfaced with RESTful JSON APIs, Cloud Services (Google or AWS), GitHub and you are proficient in TDD
You'll Spend Time On The Following:
You will take ownership of the technical aspects of our global technology infrastructure, ensuring that the platform is being used to its fullest potential through designing and building applications around our customer's needs
You will review and monitor current engineering work, as well as previously constructed applications, to ensure the software is running as smoothly as possible
Work directly with our internal product teams to ensure that our technology infrastructure is seamlessly and effectively integrated with our third-party software, conceive and build the necessary applications to make this happen
Provide support for platform-related issues. Triage and fix issues reported by other teams to help with early resolution
Responsibilities
Partner with Product and UX to design, implement, and deploy a system that turns business travel from mundane to magical
Serve as a key member of our Engineering team and contribute to establishing best technical practices. Take us from good to great
What makes an Allstar employee? You allow yourself to 'Dare to Dream' big dreams and seize the day. You 'Make things Happen', you like taking efforts and achieving them.  Without any effort, no dream will get fulfilled.
Our companies include airasia Digital, airasia Super App, BigPay, Teleport, BigLife, AirAsia Foundation, Tune Group of Hotels, TuneProtect, Airasia Ads. AirAsia is committed to creating an inclusive work environment with a diverse workforce. All qualified applicants will receive consideration for employment without regard to race, religion, gender, sexual orientation, national origin, disability, or age.
We are all different – one talent to another – that is how we rely on our differences. At AirAsia, you will be treated fairly and given all chances to be your best.We are committed to creating a diverse work environment and are proud to be an equal opportunity employer.
Search Firm Representatives – AirAsia does not accept unsolicited assistance from search firms for employment opportunities. All CVs / resumes submitted by search firms to any employee at our company without a valid written search agreement in place will be deemed the sole property of our company. No fee will be paid in the event a candidate is hired by our company as a result of an agency referral where no pre-existing agreement is in place.