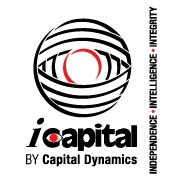 Job Detail
Career Level Entry-level

Experience Less Than 1 Year

Qualifications Bachelor Degree
Job Description
As the Social Media Editor, you are expected to bring in the concept of social media integration to the group, launch and manage social media presence, and focus efforts towards building visibility, awareness and a firm reputation for the group and its products and services in social media circles.
Responsibilities:
Creating and coordinating unique, effective social media strategies and campaigns by evaluating the current and potential customer base.
Promoting brand value in social media circles by incorporating suitable marketing strategies and the use of latest internet tools and technology.
Selecting page content and proposing multimedia and interactive content by identifying pressing issues.
Monitoring, tracking and managing online message boards.
Coordinating links such as statistics, photographs, and links to other related articles.
Regular monitoring and evaluation of social media and changing market trends and statistics.
Preparing reports and holding strategic discussions with senior management to bring them up to date with the social media marketing of the group.
Requirements:
A thorough knowledge of social media tools and techniques are of paramount importance. Although the ideal candidate would have some experience in marketing and social networking, fresh graduates are strongly encouraged to apply. You will be able to work under pressure and across departments to ensure proper messaging is being executed online that will help reach business and marketing objectives. Requirements include:
A solid degree in IT, Computer Science, New Media, e-Commerce, e-Business with a strong dose of marketing subjects, or in Marketing, Communications with a heavy dose of IT coursework.
You must be flexible and able to develop content that serves a multitude of purposes, and to adapt quickly to new technologies and environment.
Highly tech-savvy and well-versed in web and social media analytics, social networking apps and widgets, search engine optimisation and tagging, and image/video editing and HTML.
Being able to write script in CSS and Javascript would be useful.
A thorough knowledge of the social media circles, its techniques and tools and how it functions.
Good eye for detail, analysis, interpretation and prediction of market trends.
Experience in online marketing, advertising and public relations strategies is an added advantage.
If you are keen to be part of Capital Dynamics, please send your complete resume to careers@icapital.biz